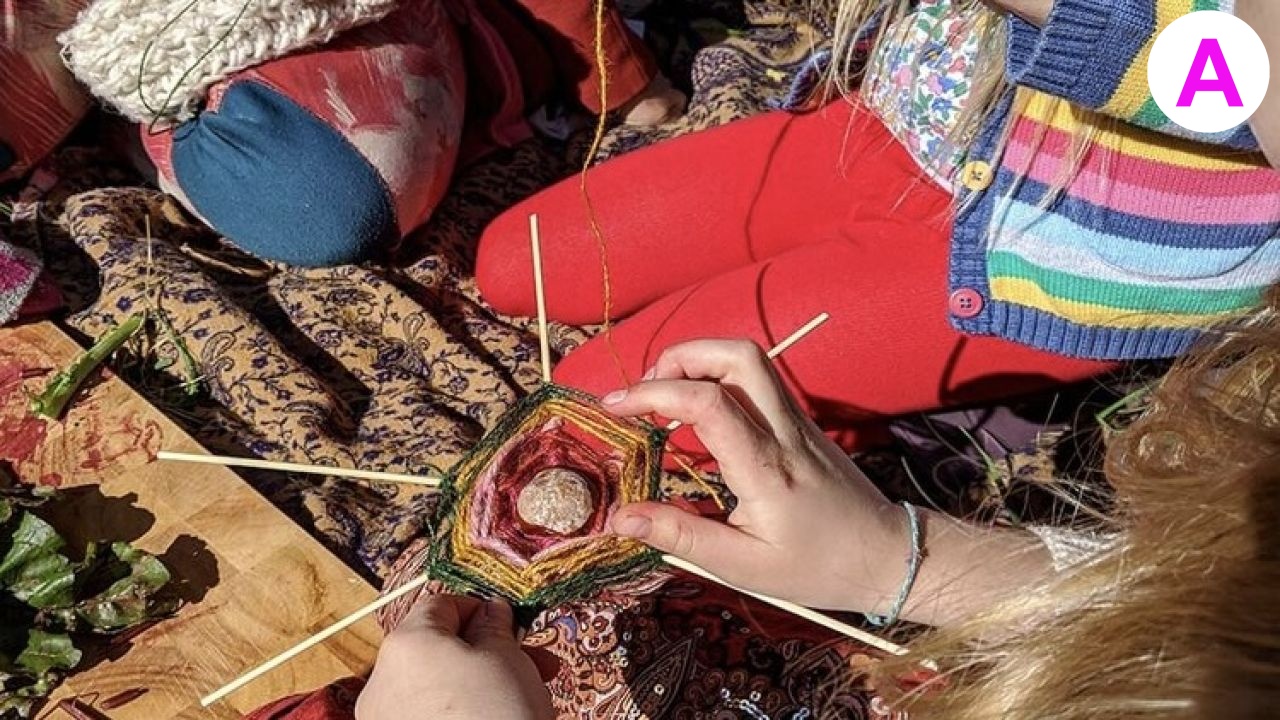 Seven Spokes.
Jun 8, 2021
Seven Spokes is an autonomous, creative, home education provision in Somerset, UK, where each individual is free to explore their own interests and learn at their own developmental pace. It was set up by parents who felt there is a need for children who do not fit the current system to have a place on the land, learning through nature. They were looking for an alternative way to educate through imagination and feeling as well as 'doing' … promoting a child's understand of the world and their place in it.
The development of the Seven Spokes project was started in the summer of 2020 by key innovators and parents, many of whom were in the purification space. The parents had already clubbed together to purchase a second hand yurt and were meeting regularly on the land to help clear it, brainstorm and to celebrate the seasons. By January 2021 they were ready to start. All materials were sourced second hand where possible and they did all the work themselves.
You have been helping this school with necessary equipment and financial support for parent volunteers! What was additionally wonderful was how being in the weekly Reboot groups longterm had already cleared so many of the major life and relationship triggers for 2 of the founder members:
"There just isn't all that nonsense of those patterns. Now they're not there it's really clear where we need to focus. There's a feeling of just getting on with what we are here to do. Although there were challenges it did seem to unfold very very naturally. The right resources came at the right time. The right people turned up. The land became available: all of those things seemed to be drawn in. The children were attracted in and we got the critical mass needed for launching. It just felt like a sympathetic resonance with the universe echoing back to you 'yes, this is the right course of action'. The children have really flourished and we have had really good feedback."
Everyone attending grows food, does woodwork, handiwork, gardening, nature studies, art and music. The focus is on singing, working, playing together and fostering a functional family environment. The community holding, along with a long term educator, is becoming really well known for creating committed relationships and a sense of deep nurture and safety in nature ...